Past Recipients of the Oliver Johnson Award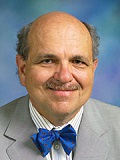 2020 Recipient
Robert Powell is a Professor of Chemical Engineering and Food Science & Technology at UC Davis, where he has been a faculty member since 1984. Powell began his Senate service in 1988, and from that time has served in many local and systemwide capacities, including the Committee on Research, Faculty Assistant to the UC Davis Provost, Special Assistant to the Chancellor, Committee on Planning and Budget, Committee on Committees, Vice Chair and Chair of the Divisional Senate, and Chair of the systemwide Academic Senate in 2012-2013. Powell is widely praised by colleagues for being a staunch defender of the Academic Senate and his ability to diffuse conflict and work to reach common ground.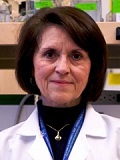 2020 Recipient
Manuela Martins-Green is a Professor of Cell Biology at UC Riverside whose research focuses on understanding the cell and molecular mechanisms involved in wound healing and tumorigenesis. She was recognized with the Oliver Johnson Award for her outstanding and creative leadership at UCR, her transformative contributions to faculty governance there, her exceptional abilities in working effectively with all University constituents, her sustained excellence in serving the Divisional and systemwide Academic Senate, and her dedication to the diversification of the professoriate and mentorship of junior women faculty in STEM fields.

2018 Recipient
Duncan Mellichamp
, UC Santa Barbara Professor Emeritus, 
was a founding faculty member of the UCSB Department of Chemical Engineering in 1965. Professor Mellichamp spent his entire academic career at UCSB and has remained active in University affairs and philanthropy since becoming Emeritus in 2003. He served as Chair of the UCSB Academic Senate from 1990 to 1992, and as Vice Chair and then Chair of the Systemwide Academic Senate from 1995 to 1997. As Academic Council Chair, Professor Mellichamp was known as a problem-solver and consensus-builder, committed to addressing complex challenges and resolving difficult issues for the benefit of the University.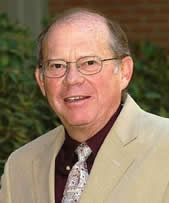 2018 Recipient
Daniel Simmons is Professor of Law Emeritus at UC Davis with an extraordinary record of Senate service that includes two terms as Davis Division Chair, two terms as Systemwide Senate Chair, and service on numerous other Senate and UC committees. He is known for his relentless advocacy in support of faculty interests and for maintaining the health and quality of the University of California as a system.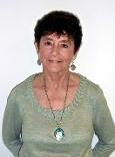 2016 Recipient
Katja Lindenberg is a Distinguished Professor of Chemistry and Biochemistry and holds a Chancellor's Associate Chair at UC San Diego. She is an internationally regarded scientist, educator, mentor, and exemplary participant in divisional and systemwide faculty senate committees. She has established herself as a major campus leader with a long record of service over her 46 year career, and is regularly consulted on a wide array of issues. Her list of activities at UCSD and systemwide is extensive and includes serving on key task forces, working on critical gender issues, establishing new policies, and serving on search committees for top administrative leaders.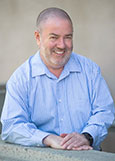 2016 Recipient
Robert Anderson is an Emeritus Professor of Economics and Mathematics and Coleman Fung Professor Emeritus of Risk Management at UC Berkeley. Professor Anderson's years of leadership and numerous contributions to the Berkeley division and the systemwide Senate, exemplify the highest qualities associated with the Oliver Johnson Award. In particular, Professor Anderson's contributions to faculty welfare throughout the UC system are many and profound. In the early 1990s, he led a successful effort to extend UC's health and retirement benefits to same-sex domestic partners. Professor Anderson's sustained focus on this issue is a testament to his commitment to maintaining the University's high standards of fairness and equity, ensuring that it attracts, retains, and rewards the finest faculty and staff.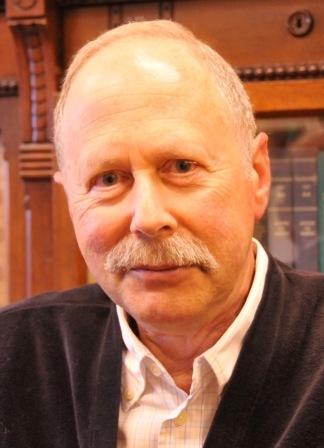 2014 Recipient
Joel E. Dimsdale, M.D. is Distinguished Professor Emeritus in the Department of Psychiatry at UCSD. He was chair of the UCSD Academic Senate in 2002-03. He also chaired that campus's Committee on Committees in 2005-06, and was a member and Chair of the UCSD School of Medicine Faculty Council. At the systemwide level, he chaired the University Committee on Faculty Welfare in 2010-11 and was a member of the University Committee on Academic Personnel and the Academic Council. Most recently, he served as a member of the Academic Advisory Committee for the selection of a UC President in 2013.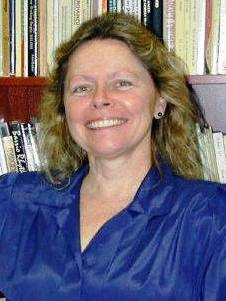 2014 Recipient
Kathleen L. Komar is Professor of Comparative Literature at UCLA. She served as chair of the UCLA Academic Senate in 2004-05, was a member of the Academic Advisory Committee in the search for a new UC President in 2007, and chaired the Academic Advisory Committee in the search for a new UCLA Chancellor in 2006. At UCLA, she also chaired the Council on Academic Personnel and was a member of the Senate Executive Board, the Undergraduate Council, and the Graduate Council Committee on Degree Programs.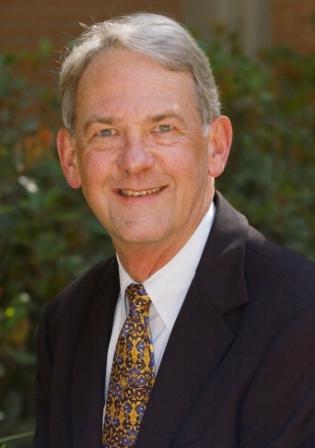 2012 Recipient
John B. Oakley is Distinguished Professor of Law Emeritus at UC Davis. He was chair of the Academic Council and faculty representative to the Regents in 2006-2007. At the systemwide level, he also chaired the University Committee on Faculty Welfare in 2004-05, and the UCRS Advisory Board in 2009-10. At Davis, he has served on numerous Senate committees, including the Faculty Welfare Committee, which he chaired from 1999 to 2003, and the International Education Committee, which he led from 1992 to 1995.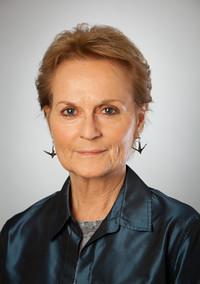 2012 Recipient
Sandra J. Weiss is a Professor of Nursing who holds the Eschbach Endowed Chair in Mental Health in the Department of Community Health Systems at UCSF. She served as the Academic Council chair and faculty representative to the Board of Regents in 1997-1998, and as the UCSF Senate division chair in 1994-1995. She is also a Fellow of the American Academy of Nursing.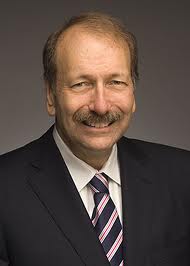 2010 Recipient
George Blumenthal is the Chancellor of UC Santa Cruz, where he joined the faculty in 1972 as a professor of astronomy and astrophysics. Blumenthal served as systemwide Academic Senate Chair in 2004-2005, and as chair of the UCSC divisional Senate from 2001 to 2003. He also chaired the UCSC and systemwide Committees on Privilege and Tenure. As Academic Council Vice Chair, he chaired a Special Task Force on Senate Bylaws that led to the enactment of significant bylaw amendments related to membership, leadership, and charges to the standing committees of the Assembly. He is the fourth former systemwide Senate chair to serve as a UC chancellor.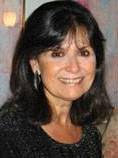 2008 Recipient
Gayle Binion is a professor of political science at UC Santa Barbara, where she has been on the faculty since 1976. Professor Binion first became involved in the UCSB Senate as a member of the Committee on Educational Policy and Academic Planning (CEPAP). She served as CEPAP chair in 1998-99 before moving on to systemwide service as a member (1999-01) and then chair (2001-02) of the University Committee on Planning and Budget, and then systemwide Senate chair in 2002-03. More recently, she chaired the Senate Task Force on the Honors/AP/IB/CC "Grade Bump;" served for two years as director of the Education Abroad Program's California House Study Center in London; and was a member of the Expanded ad hoc Committee on International Education.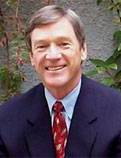 2008 Recipient
Lawrence H. Pitts is a professor of neurosurgery at UC San Francisco. Before his election as systemwide Senate chair in 2003-04, Professor Pitts served as chair of the UCSF Senate (1999-01); as a member (1992-96) and then chair (1996-97) of the UCSF Committee on Faculty Welfare and as chair (1995-96) of the University Committee on Faculty Welfare. He has served on a variety of other divisional and systemwide Senate committees, including the Shared Governance Task Force, the Task Force on Healthcare, and the drafting task force on UC's Health Sciences Compensation Plan. He was a member of the Regents' Study Group on University Diversity in 2006-07, and also served as UC Provost from 2009 to 2012.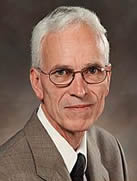 2006 Recipient
Michael Cowan, a founding member of UC Santa Cruz and UCSC Professor of American Studies and Literature, has demonstrated exceptional leadership on numerous committees and task forces of the Academic Senate. He began serving on Senate committees in 1969, his first year at UCSC, and was the only person to serve twice as chair of the Santa Cruz Academic Senate, in 1979-80 and from 1994 to 1996. He worked closely with the administration on divisional and systemwide Planning and Budget committees before becoming Universitywide Academic Senate chair in 2000. In 1997, Cowan received the first Dean McHenry Award for Distinguished Leadership — given by the UCSC Academic Senate to acknowledge outstanding service.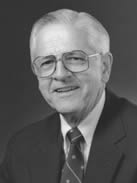 2006 Recipient
Karl S. Pister is Chancellor Emeritus of UC Santa Cruz (1991-96), former chair of the Academic Senate (1979-80) former dean of UC Berkeley's College of Engineering and former Vice President for Educational Outreach. He joined the UC Berkeley faculty as an assistant professor of civil engineering in 1952 and began his Senate service that same year on the Berkeley Library Committee. He served for several years on Berkeley's Educational Policy Committee and the Universitywide Committee on Educational Policy, before becoming systemwide Senate Chair in 1979. He is a recipient of the Berkeley Medal and the Presidential Medal of the University of California. In 2006, the California Alumni Association named him Alumnus of the Year.
2004 Recipient
Aimee Dorr, Professor of Education and Dean of the Graduate School of Education and Information Studies at UC Los Angeles, was an exceptionally effective leader of the UC faculty. She served in numerous Senate leadership positions, including Chair of the UCLA Graduate Council in 1991-92 and Chair of CCGA in 1993-94. She was Vice Chair and Chair of the UCLA Division (1995-96; 1996-97) and Vice Chair and Chair of the systemwide Academic Senate (1997-98; 1998-99). Professor Dorr was particularly instrumental in the development of significant policies and standards relating to graduate student affairs.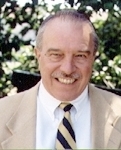 2004 Recipient
Calvin C. Moore, Mathematics Professor Emeritus at UC Berkeley, played a pivotal role in shaping admissions and eligibility policy at the University and successfully guided the Senate at a time when admissions policies were challenged legally and under intense scrutiny. As a five-year member of the Board of Admissions and Relations with Schools (BOARS), he helped forge the universitywide transition to Comprehensive Review and helped lead major UC initiatives in admissions and eligibility.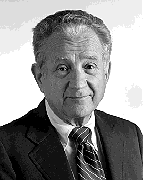 2002 Recipient
Arnold Binder, Professor Emeritus of Criminology, Law and Society at UC Irvine began his service to the Senate in 1967 on the Committee on Athletics and followed with an array of divisional and systemwide committees. His service as Chair of the University Committee on Academic Personnel, Coordinating Committee on Graduate Affairs, University Committee on Planning and Budget, Vice Chair and Chair of the Academic Council in 1992-94, and Chair of the Irvine Division in 1995-1998 represent a record, or near record, total number of years of seating on the Academic Council.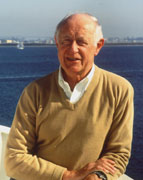 2000 Recipient
Fred Spiess, Professor Emeritus of Oceanography at UC San Diego, first began his Senate work in the 1960s, when he took part in the formulation of UCSD's policy on conduct of classified research and chaired a Universitywide Senate committee on the status of non-Senate Academic personnel. During his long Senate career, Professor Spiess served on numerous systemwide and divisional committees. He was Chair of the San Diego Division in 1985-86 and Chair of the Academic Council in 1989-90. He was also the first chair of the Senate Task Force for establishment of the UC Merced campus, serving from 1998-2001.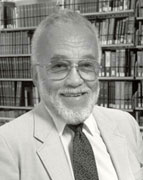 1998 Recipient
Carlton Bovell, Professor Emeritus of Biology at UC Riverside, participated in Academic Senate affairs through out his 40-year career at the University. Professor Bovell took on his first UCR Senate committee post in 1959 and continued his service on a number of Senate committees. He served as Chair of the universitywide Senate Task Force on Governance, Chair of the Riverside Division in 1974-78, and Chair of the Academic Council in 1990-91.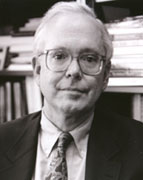 1998 Recipient
W. Elliot Brownlee, Professor Emeritus of History at UC Santa Barbara, provided exceptional service contributions to the University, both at the divisional and systemwide level. Professor Brownlee came to UCSB in 1968 but before he gained tenure he had chaired its Special Committee on the Status of Assistant Professors. He went on to become Chair of the Santa Barbara Division in 1983-84 and 1988-90, and Chair of the Academic Council in 1992-93. He had a central interest in academic planning and played an important role in devising the University's approach to the fiscal crisis of the early 1990s.