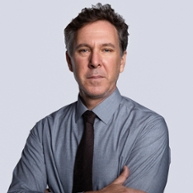 James Steintrager
2023-24 Academic Senate Chair
James A. Steintrager is a professor of English, Comparative Literature and European Languages and Studies at the University of California, Irvine. He specializes in seventeenth- and eighteenth-century English, French, and German literature, aesthetics, and intellectual history. He also writes, translates, and curates in the interdisciplinary field of sound studies.
His recent major publications include a translation and critical presentation of the Marquis de Sade's massive philosophical guidebook Journey to Italy (University of Toronto Press, 2020) and a monograph on the radicalization of French libertinism during the Enlightenment era: The Autonomy of Pleasure: Libertines, License, and Sexual Revolution (Columbia University Press, 2016). In the field of sound studies, he has, among other things, translated and introduced Michel Chion's seminal Sound: An Acoulogical Treatise (Duke University Press, 2016) and introduced, contributed to, and edited (with Rey Chow), a wide-ranging volume of essays on the field: Sound Objects (Duke University Press, 2019).
For the Academic Senate, he has served as Divisional Chair at UC Irvine (2019-2020), Chair of the University Committee on Planning and Budget (2018-19), Chair of the UCI's Council on Planning and Budget (2015-17) and Chair of UCI's Committee on Rules and Jurisdiction (2013-15). At UCI, he has also served in numerous administrative capacities, including as Director of the Critical Theory Center, Chair of the Department of English, and Associate Dean for Graduate Studies and Research in the School of Humanities.
Steintrager received his BA in French and Politics from Wake Forest University and his PhD in Comparative Literature from Columbia University. While at Columbia, he spent a year as a fellow at the École normale supérieure in Paris.