2022 Oliver Johnson Award Recipient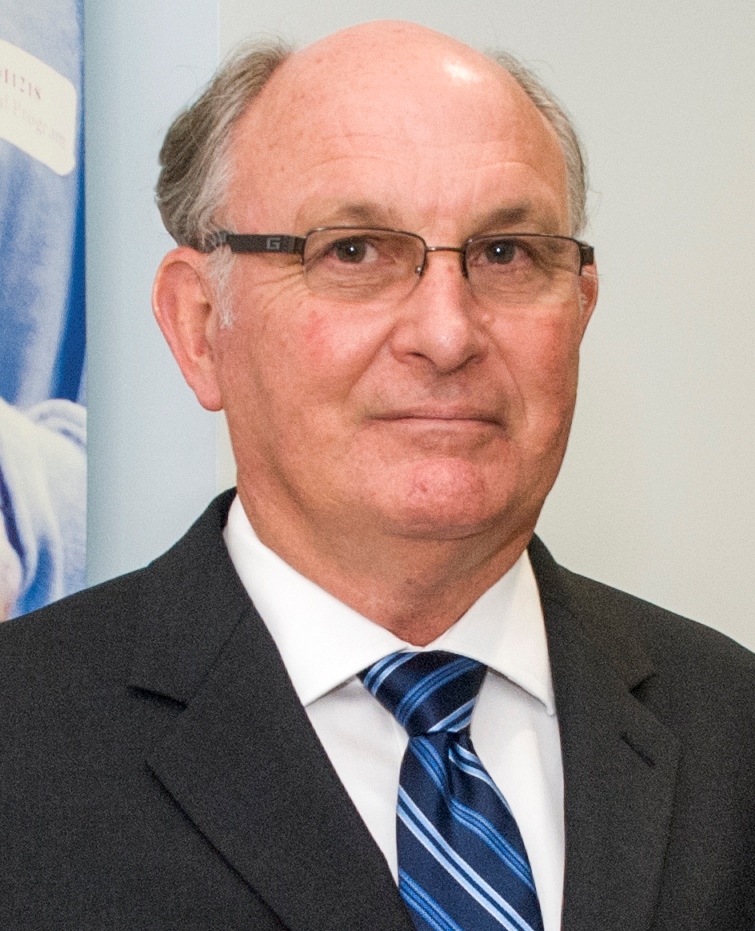 Professor J. Daniel Hare
The Academic Senate honors UC Riverside Professor Emeritus of Entomology Dan Hare with the 2022 Oliver Johnson Award for his outstanding contributions to the Divisional and Systemwide Academic Senate, the institution of shared governance, and the welfare of the University's faculty.  His many years of distinguished service to the Senate embody the high standards of the award -- in particular, his contributions as Chair of the systemwide Senate, Faculty Advisor to President Janet Napolitano, UC Faculty Welfare Chair, member of the UCFW Task Force on Investment and Retirement, and numerous committees for the Riverside Division. Professor Hare has had an enormous impact in making and keeping the University of California the premier public institution in the US.
Both faculty and administrative colleagues recognize Professor Hare's remarkable record of service, his tireless efforts to improve salary and benefits for faculty, his role as an advisor to administrators and Senate leaders, his instrumental role in guiding Senate input on UC's Policy on Sexual Violence and Sexual Harassment, and his help leading the establishment of UC Transfer Pathways for community college students and fine-tuning the Regents' statement on Principles Against Intolerance. He is known for his calm, resolute, constructive approach to shared governance, which has made him an extremely effective representative for the Senate, to the benefit of the entire University.
Between 2009 and 2014, as Chair of UCFW and then as Academic Senate Vice Chair and Chair, Professor Hare played a crucial role in the "pension reform" process that modified the UC Retirement System (UCRS). A task force had recommended several unappealing changes to the UCRS, and Professor Hare led an effort to persuade the President to take an alternative approach that was ultimately adopted. During this time, Hare was instrumental in a faculty compensation analysis, which showed that UC faculty salaries lagged behind the "comparison 8" institutions by 10-12%. This has led to reasonable salary adjustments that likely would not have occurred without his committee's efforts.
As 2015-16 Chair of the Academic Senate, Professor Hare co-chaired a Joint Committee tasked with revising the Policy on Sexual Violence and Sexual Harassment (SVSH). The group included students, Title IX officers, faculty, and administrators. Hare was crucial in bringing evidence to bear on various issues, ensuring that current policy was understood, and keeping what seemed to be a runaway train to a pace that accommodated data, deliberation, and decision. Changes were made to the procedures for Title IX cases involving faculty to provide a timely disposition of cases and to institute checks and balances on the process to preserve fairness.
One of the crucial aspects of Professor Hare's service is the extent to which he has served as both a formal and informal advisor to the UC President, Chancellors, and various Senate leaders. As a consequence of critical scrutiny by the State Auditor, President Napolitano chose Professor Hare for the role of Faculty Advisor to the President in 2016. Perhaps his most important issue during that time was in helping President Napolitano after the release of the Huron report concerning the relationship between the Office of the President and the UC campuses.
Former Senate chairs (Systemwide and Divisional) have expressed gratitude for the support they received from Professor Hare. During some of the most challenging times on the various UC campuses, often involving the resignations of Chancellors and Executive Vice Chancellors, he provided clear and concrete advice and was a reservoir of wisdom and practical knowledge. As one previous chair who presided over the UCR senate during a particularly stressful time in which there was a great deal of antagonism between the faculty and upper administration said, "Dan became nothing short of a close primary advisor and leadership mentor… (There were) seemingly infinite ways Dan informed and shaped my leadership and decision making, I will simply state that I will forever feel a debt of gratitude to this colleague who is a pinnacle of collegial generosity. I can think of no better recipient of the Oliver Johnson Award than Dan Hare."
Professor Hare currently serves on the UCFW Task Force on Investment and Retirement (TFIR) and on a search committee for the new position of AVP of Total Rewards.