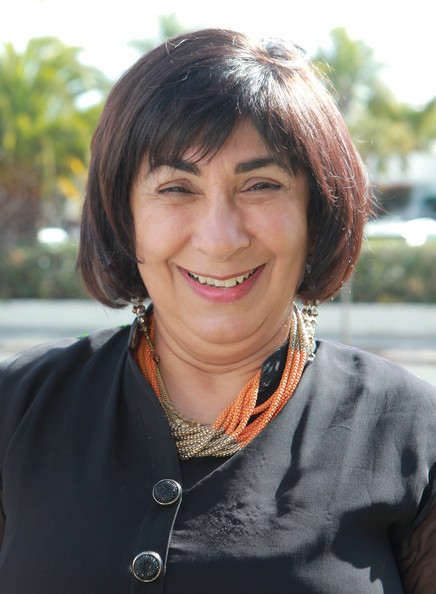 Kum-Kum Bhavnani
2019-20 Academic Senate Chair
Kum-Kum Bhavnani is Distinguished Professor of Sociology at the University of California at Santa Barbara. She received her B.Sc from the University of Bristol in England; her M.A in Child/Educational Psychology from the University of Nottingham; and her Ph.D. in Social and Political Sciences from King's College University of Cambridge.
At UCSB Professor Bhavnani is Affiliated Faculty in the Department of Global Studies, where she chairs the minor in Women, Culture and (Third World) Development.
Her scholarly interests include globalization, women and international development, cultural studies, and critical social psychology. She has also garnered awards for her teaching and mentorship. In addition to writing books and articles, Kum-Kum is a filmmaker. Her 2006 feature documentary, The Shape of Water, spans three continents and tells the stories of women confronting destructive development with a passion for change. Nothing Like Chocolate reveals the story of an anarchist chocolate maker living in the rainforests of Grenada who creates world-renowned chocolate sustainably and ethically. Lutah (2014) centers on Santa Barbara's first licensed female architect, Lutah Maria Riggs. We Are Galapagos spotlights the conservation strategies fostered by some of the islands' 30,000 inhabitants; it premiered at the 2018 Santa Barbara International Film Festival.
Professor Bhavnani's record of Senate service includes chairing the UC Santa Barbara Academic Senate from 2012 to 2016 (Divisional Vice Chair 2006-2008), during which time she was a member of the UCOP Academic Planning Council. She has been co-chair of the Chancellor's Co-ordinating Committee on Budget Strategy (UCSB) and on the UCSB Campus Planning Committee. In 2011-12 she chaired the systemwide Committee on International Education (UCIE). In addition to her systemwide Senate service, she has chaired UCSB's Council on Planning and Budget and the 2006 review of the UCSB Education Abroad Program. She has served on a number of campus-wide search committees, and co-chaired the UCSB FTE Conversion and Design Review Committees. 
Her interest in domestic and international education initiatives is reflected in her 2008 to 2010 service as the London Study Centre Director for the UC Education Abroad Program.