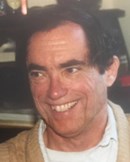 In Memoriam
William M. McGovern
Professor Emeritus of Law
UC Los Angeles
1934-2018
William Montgomery McGovern of Encino, CA, died peacefully at the UCLA Medical Center after 83 years enriched by family, work, books, music and laughter. He was born in Evanston, Illinois, to William Montgomery McGovern and Margaret McGovern. He graduated summa cum laude from Princeton University in 1955 and Harvard Law School in 1958. He joined the law firm of Sidley and Austin in Chicago and after five years left to teach at Northwestern University Law School.
In 1971 he transferred to the UCLA School of Law where he remained until 1994, with time off as visiting professor at the Universities of Illinois, Minnesota and Virginia. He was known for his work in legal history, contracts and wills and trusts and co-authored two widely used text books in the latter two fields. After his retirement Bill eagerly pursued his interests in foreign languages, classical music, Latin and ancient history.
He volunteered at Reading For The Blind and especially enjoyed his years as a member of the Plato Society of Los Angeles, exploring new subjects and making new friends. Bill is survived by his wife of 60 years, Katie Watts McGovern, their son, William "Monty" McGovern (Kathleen Graunke) and grandsons, Richard and Brendan, their daughter Elizabeth McGovern (Simon Curtis) and granddaughters, Matilda and Grace, and their daughter Cammie McGovern (Michael Floquet) and grandsons, Ethan, Charlie and Henry.
Jennifer Mnookin