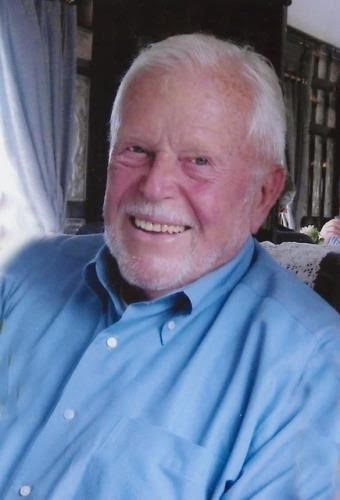 In Memoriam
Luther T. Wallace
Cooperative Extension Specialist, Emeritus
Department of Agricultural and Resource Economics
UC Berkeley
1928-2021
Luther (Tim) Wallace died on May 14, 2021, at home in Berkeley as a result of myelodysplastic syndromes.
Born on August 16, 1928, Tim grew up in Winnetka, Illinois. He received an A.B. (cum laude) in economics from Harvard in 1949, an M.S. in agricultural economics from Oregon State University in 1955, and a Ph.D. in economics from Purdue University in 1960.
After college, Tim ranched and logged in Southern Oregon for six years. He was an assistant professor at the University of Nevada, Reno from 1955 to 1957. From 1957 to 1963, he was an instructor, assistant professor, and associate professor at Purdue. In 1963, he joined UC Berkeley's Department of Agricultural and Resource Economics as a Cooperative Extension Specialist. He became an Emeritus Extension Specialist in 1996.
While at Berkeley, Tim took several professional leaves. He was a Senior Staff Economist for Agriculture on the President's Council of Economic Advisors at the White House during 1968–1969. From 1975 to1977, he was the Director of the California State Department of Food and Agriculture. As a recipient of a Fulbright Fellowship, he spent a sabbatical leave in New Zealand and Australia to study agricultural trade with California and also irrigation and drainage practices.
Tim authored or coauthored over 225 articles for academic journals and popular outlet. He also wrote or co-edited five books, including Agriculture's Futures: America's Food System, Springer-Verlag: 1986.
His extension work focused on applied research programs supporting education and assisting groups and organizations in the policy process. These programs involved farmers and ranchers, resource managers, environmentalists, government program administrators, legislators, and members of public interest groups. While his primary focus in these programs was California, his work extended nationally and internationally.
Tim was Project Leader for the UC Division of Agriculture and Natural Resources (DANR) Task Force on Critical Issues Facing California Agriculture in the 1980s. Similarly, he was the Project Leader of a California Quality of Life project for Napa, Sonoma, and Marin counties. This three-county project was notable for serving as a model for other counties to assess their development policies' impacts on local quality of life attributes. Nationally, he was a member of the Board of Directors for the American Agricultural Economics Association. Internationally, he helped organize Australia's first annual Agribusiness Conference in 1988.
Tim was proud to have canoed the entire length of the Wisconsin and Mississippi Rivers during a summer in college. He sailed for 6 months with his wife Marye Jayne and friends from Hong Kong to San Francisco via Japan and the Aleutian Islands. He loved to work with his hands, carving or building. While at Purdue University, he purchased a property on Henry Island in the San Juan Islands. It was his favorite place in the world for the past 55 years.
After the devastating 1991 Oakland Hills Fire, Tim and a few other concerned residents established the Claremont Canyon Conservancy. For its first 18 years, he was its president. He was also an active member of the Faculty Club, the Claremont Club, Berkeley Breakfast Club, his men's book club, and several focus groups.
Tim is survived by his wife of 43 years, Marye Jayne, daughter Barbara and son Peter, both from his first marriage to Audrey Taylor, granddaughter Lucia, grandson Kai, great-granddaughter Elena, sister Connie Caldwell, nieces Katie Fedor and Allison Caldwell, and several grandnieces and grandnephews. He was predeceased by daughter Carey Wallace and niece Ann Tachovsky.
Tim was a warm, cheerful man who formed closed friendships throughout his life. He made everyone feel special. He was so loved by many and will be greatly missed.
Jeffrey M. Perloff
Marye Jayne Wallace
2021