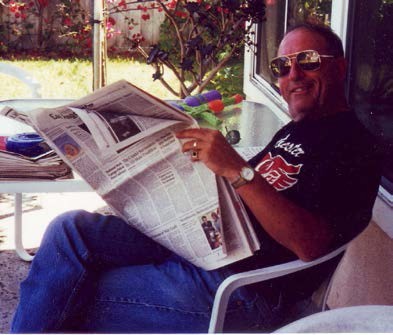 In Memoriam
Thomas P. Saine
Professor Emeritus of German
UC Irvine
1941-2013
Professor Emeritus of German Thomas P. Saine, who was active in the former German Department from 1975-2005, died December 5, 2013 in Dallas from complications of lung cancer. He chaired the German Department from 1976-1987 and served as acting chair at various times.
Saine was an internationally noted scholar of eighteenth-century German culture (history, philosophy, literature, aesthetics), particularly the works of Karl Philipp Moritz, George Forster, and Goethe. He was one of the founders of the now well- established Goethe Society of North America and the founding editor of the Goethe Yearbook, an important venue for Eighteenth-Century Studies, which he edited from 1982-1999. The license plates on his car and motorcycle read GOETHE-1 and GOETHE respectively.
He began his career at Yale, his undergraduate and graduate alma mater, where he taught as assistant and associate professor of German from 1969-1975. After two terms as visiting professor at the University of Cincinnati, Saine joined the German faculty at UC Irvine. Author of numerous books and articles and recipient of distinguished grants and many accolades, he was a strong advocate for German Studies in the United States and an accomplished practitioner of that discipline.
He is survived by his two sons, Peter and Jeremy, two sisters, a brother, and his mother, Evelyn.
Georges Van Den Abbeele
Gail K. Hart
Jeremy Saine