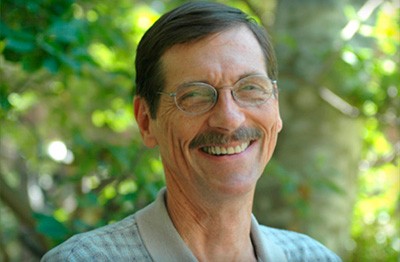 In Memoriam
Russell Schuh
Professor of Linguistics
UC Los Angeles
1941-2016
Distinguished Professor of Linguistics and Africanist Russell Schuh, 75, died on Nov. 8 in Los Angeles after an illness of several months. He was an outstanding field linguist specializing in the Chadic languages of northern Nigeria and undertook many field expeditions that led to multiple books and journal articles, documenting languages that were rarely studied.
An educational innovator, he taught Linguistics 1 for many years, ultimately bringing it online. In addition, he invented new courses for the linguistics program and devised important teaching materials both for Hausa and linguistics instruction. He served as chair of two departments: linguistics in the 1990s and later as the last chair of applied linguistics. Professor Schuh was affiliated with UCLA's African Studies Center and served as faculty chair of the African studies master's program for several years.
Professor Schuh attended the University of Oregon, where he received a B.A. degree in French in 1963, followed by an M.A. degree in French in 1964 from Northwestern University in1964. He did a year of graduate work in linguistics at UC Berkeley and then joined the Peace Corps.
His posting (1965-1967) was to Agadez, Niger, where he was tasked with supervising an adult literacy program in the Agadez-Tahoua-Bilma region. He learned Hausa there. After returning to the United States, he enrolled in the then-new graduate program in linguistics at UCLA, where he received his M.A. degree in 1968. After his first year in the program, he was invited by the noted Chadicist Paul Newman to join him on a one-year fieldwork expedition to northern Nigeria.
It was the first of numerous visits he would make to the same territory, many of them funded by National Science Foundation grants. After finishing his degree, he spent a year teaching in the linguistics department at UCLA as an acting assistant professor. Following more fieldwork in Africa, he joined the UCLA faculty, with teaching duties primarily in Hausa. He was promoted to associate professor with tenure in 1979 and to professor in 1984. In 2015, he became Distinguished Professor.