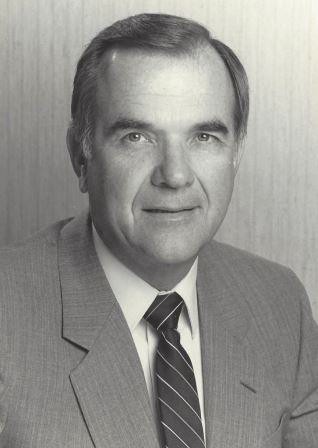 In Memoriam
Raymond Schultze
Professor of Medicine
UC Los Angeles
1934-2017
Dr. Raymond Schultze, former director of the UCLA Medical Center who also served concurrently as administrative vice chancellor for six years, died Friday, April 14, in Thousand Oaks, California. He was 83.
For 15 years, Dr. Schultze expertly guided UCLA Medical Center through a rapidly evolving health care environment from 1980 to 1995. From 1986 to 1992, he also served as administrative vice chancellor of the campus under then-Chancellor Charles Young.
A native of St. Louis, Missouri, Dr. Schultze received both his bachelor's and medical degrees from Washington University in St. Louis. He came to UCLA for his internship, residency and chief residency in medicine before returning to Washington University to complete two tours as a special fellow in the U.S. Public Health Service and as a faculty member in internal medicine.
After joining the faculty at UCLA in 1969, he served in several leadership roles before becoming director of the UCLA Medical Center, including chief of UCLA's division of nephrology, executive vice chairman of the department of medicine and associate dean for administration at the UCLA School of Medicine. As director of UCLA Medical Center, Dr. Schultze combined his medical expertise and business acumen with a strong commitment to patient care and the community to lead the hospital into the top ranks as "best hospital in the West." He played a major role in the development of UCLA Medical Plaza and the design and construction of the first three buildings, completed in 1990. Today, more than 700,000 outpatients a year are served at clinics, offices and other facilities at the medical plaza.
Following his retirement in 1995, he worked as a volunteer to help set up and direct a dialysis unit in Bishop, California, which serves the Toiyabe Indians and other community members. Dr. Schultze and his wife, Helen, also established the Nancy Lynn Schultze Scholarship Fund to assist Hispanic women attending medical school at UCLA. Among his many professional awards, he received the 1994 Alumni Achievement Award from the Washington University Medical Center Alumni Association.
He is survived by his wife, Helen; daughter, Elaine Smith; son, Raymond Schultze II; and a sister, Patricia Edenburn.