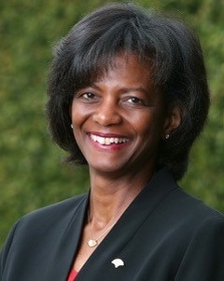 In Memoriam
Rae Linda Brown
Professor of Music
UC Irvine
1953-2017
Dr. Rae Linda Brown passed away on August 20, 2017, after a short battle against leiomyosarcoma, a rare and aggressive form of cancer. During a long and impactful appointment at UC Irvine, she served as a faculty member as well as department chair in Music, and also held an appointment as the faculty assistant to the Executive Vice Chancellor and Provost, where she oversaw eight interdisciplinary programs across campus.
Dr. Brown's contributions as a scholar, teacher and institution builder all reflect her commitment to a radical interdisciplinarity and to embracing the full range of contemporary, global music cultures. She was never one to shy away from conflicts or challenges, and she worked tirelessly both in and outside the classroom to advance her ideals, which included a deep love for European classical and jazz traditions as well as a genuine excitement for new musical forms and ideas.
Dr. Brown earned her PhD in musicology from Yale University in 1980 and focused her scholarly work on early 20th century African American classical composers. Most notably, she was the preeminent scholarly expert on Florence Beatrice Price, the first African American woman to achieve recognition as a major symphonic composer. 
In the Music Department, Dr. Brown led the founding and development of our jazz program, including degree offerings as well as a large General Education lecture course she taught on Jazz History to thousands of undergraduate students over many years. She also played a key role in creating a new Music MFA emphasis in Integrated Composition, Improvisation and Technology (ICIT), a program of graduate study that is unique within our field and that later transitioned to a PhD program, only the second doctoral degree in the Claire Trevor School of the Arts. As a key force in the founding of both our jazz and ICIT programs, Dr. Brown played a fundamental role in expanding the UCI Music Department into its current form.
In 2008, Dr. Brown left UCI to become the Vice President of Undergraduate Education at Loyola Marymount University, a position she held for eight years. One year before her passing, she accepted an appointment as Provost at Pacific Lutheran University in Tacoma, WA.
Dr. Brown dedicated her long career to progressive and innovative cultural work both within and beyond the music discipline. Given that African American women are profoundly under-represented among academic faculty and administrators, she was a groundbreaker in our field and surely faced countless challenges that many of us cannot fully comprehend. Yet despite this, she achieved the highest level of distinction as an academic leader, and left indelible contributions to our field as a scholar, teacher and mentor. All of us whose lives were touched by Dr. Brown are saddened by this loss, and profoundly grateful for her critical contributions to our field.
Michael Dessen
Associate Professor and the Robert and Marjorie Rawlins Chair of Music
Department of Music, Claire Trevor School of the Arts