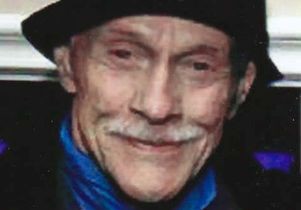 In Memoriam
Peter B. Hammond
Professor of Anthropology
UC Los Angeles
1928-2014
His warmth, humor, and inquisitive spirit will be forever cherished by the family, friends and UCLA students whom he inspired. Born in Glendale, California, Peter completed his PhD in Cultural Anthropology at Northwestern University in 1962. After teaching at the University of Pittsburgh (1957-62) and Indiana University (1962-65), he moved with his wife, Fatmeh (Azar) Isfahani-Zadeh, an Iranian nurse anesthetist, and their daughter, Alexandra Aryana, to Washington, D.C., where he was a successful consultant for numerous high-profile federal agencies.
Quitting his position at the National Academy of Sciences at the onset of the Vietnam War, Peter became a full-time writer, whereupon his "Introduction to Cultural and Social Anthropology" (1971) was adopted as a key text in undergraduate courses nation- wide. In 1981, Peter was recruited by UCLA, where he thrived as a beloved member of the campus community for thirty-three years, cofounding International Development Studies, chairing the Chancellor's Task Force on Lesbian, Gay, and Bisexual Studies, which led to the establishment of UCLA's LGBT Studies Program, and receiving UCLA's prestigious "Luckman Award for Distinguished Teaching" in 1996.
Peter was raised by his courageous mother, Ruth Hammond, a seamstress and Woolworth's clerk. Notwithstanding physical disability, she was his tireless advocate, celebrating his accomplishments and visiting him during his field research days in West Africa. His father, the Pulitzer Prize-winning economist, Bray Hammond, remained absent from Peter's life, a painful circumstance which ignited his dedication to nurturing countless undergraduate, graduate and junior faculty mentees, many of whom name him as a life-changing father figure and identify his Haines Hall office as a refuge. Peter earned a hefty CIA file for his collaboration with the NAACP in the 1950s, lit the fire of students' awareness about interconnected forms of racial, socio-economic and gender exclusion, and became vegetarian in 1960.
Alzheimer's did not diminish the core of Peter's intelligence and sense of fun. Dapper and charming until the end, he adopted an ethnographic stance toward his disease, regaling his caregivers and dear friend, Carlos A. Brown, with quips in English, Spanish and French and observing the absurdity of his condition until he ultimately passed away in his daughters' arms. Asked near the end what was important in life, Peter's reply was "Falling in love, love in general, figuring it out...and dogs." He joins Azar, Ruth and his half-siblings, Edwina, Poppitt (Brenda) and Bennett.