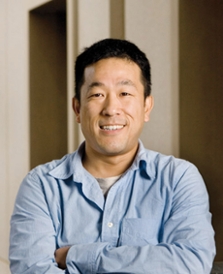 In Memoriam
Kentaro Inoue
Plant Sciences
UC Davis
1968-2016
Kentaro Inoue, a professor of plant sciences at the University of California, Davis, died in a bicycle accident on August 31, 2016. He was 47 years old. He was a native of Japan, where he received a Bachelor of Science, Master of Science and Ph.D., all in pharmaceutical sciences, all at the University of Tokyo.

Inoue spent two years as a postdoc at the Noble Foundation, having been guided there by UC Davis Professor Emeritus Eric Conn, who had met Inoue at a research conference and became his mentor.  Inoue moved from the Noble Foundation to Michigan State University for more postdoctoral work before joining UC Davis. 

Inoue joined the UC Davis faculty in 2002 as an assistant professor in the pomology department (later a member of the agricultural plant biology section of the new plant sciences department).  "Kentaro was an outstanding scientist and a well-liked faculty member," said Joe DiTomaso, professor and interim chair, Department of Plant Sciences. "He was always positive and friendly and will be missed both for his research and his personality." 

Students had honored Inoue for his teaching, voting for him to receive an Associated Students, University of California, Davis (ASUCD) Excellence in Education Award. A write-up on the Department of Plant Sciences website stated: "Inoue's students love how he makes agricultural plant biology so accessible, bringing to life topics such as plastid biogenesis, protein trafficking, protein maturation, membrane development, photosynthesis and isoprenoid metabolism." 

Inoue's friend Takao Kasuga, a U.S. Department of Agriculture researcher in molecular genetics in the Department of Plant Pathology, had known Inoue since their days as postdocs at the Samuel Roberts Noble Foundation in Oklahoma. "When I first came to Davis, Kentaro helped me settle into the area, taking me hiking, to numerous restaurants and introducing me to the wine club he was a member of at that time," Kasuga said. "He was generous, kind, a good friend, and I will miss him." 

Beyond his research, Inoue also had a passion for mountain biking. "Biking and research may seem very different," Inoue said in an article in 2007. "But both require you to be focused, patient and determined to be successful. Each offers different rewards, but they are equally enjoyable to me." 

Tributes and memories of Kentaro Inoue filled the Department of Plant Sciences blog after the announcement of his premature death. Faculty, staff, students and colleagues contributed their personal stories that mourned their loss but remembered his excellence as a scientist, his patience and dedication and his "rare combination of generosity of spirit, seriousness of purpose, and puckish sense of humor."   (https://news.plantsciences.ucdavis.edu/2016/09/02/kentaro-inoue-killed-in-bicycle-crash/)

Inoue is survived by his wife, Amy Brown, who completed undergraduate work in physiology at UC Davis and went on to receive a UC Davis doctorate of veterinary medicine in 2003 and is a veterinarian in Roseville.
Ann Filmer