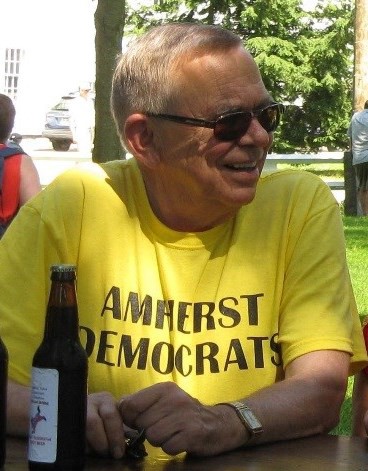 In Memoriam
Jens Rieckmann
Professor Emeritus of German
UC Irvine
1944-2013
Jens Rieckmann, Professor Emeritus of German, died in his home in Amherst on December 8, 2013 of congestive heart failure. He was born in Germany, in the city of Hamburg, in 1944. Towards the end of World War II the family home was destroyed in a bombing raid, and he moved with his mother and sister to live with grandparents in the North-German town of Lüneburg. He first learned English from talking with the British soldiers who were stationed there, and also from listening to BBC radio and watching British television. Thus by the time he entered the University of Gottingen he was fluent in English, which he spoke with a British accent. He majored in English and German literature and in the U.S. continued his studies at Harvard, where he earned a Ph.D. in 1975.
He was a professor at the University of Virginia in Charlottesville, the University of Washington, and the University of California, Irvine. He was a brilliant and successful teacher, both demanding and supportive, and many of his students remained lifelong friends. His three books, twenty-two articles, and numerous book reviews broke new ground and are still fundamental in their fields. Towards the end of his career he served as Chair of the UCI German Department.
In 2004 he retired and moved with his long-time companion David Perkins to Amherst, where they restored an old farm house. He loved the landscape, small towns, and way of life in New Hampshire, which reminded him of Europe as it was when he was growing up. In his retirement he threw himself into supporting the Democratic Party as a campaigner, letter writer, and eventually as a member of the Board of Amherst Democrats.
Professor Rieckmann was courteous, kind, caring, and loyal, with a sharp mind and a subtle wit. He was fond of gardening, had a long succession of beloved pets, and took a great interest in wildlife. A constant reader, he especially liked history, biography, and fiction, especially detective novels at bedtime.
David Perkins