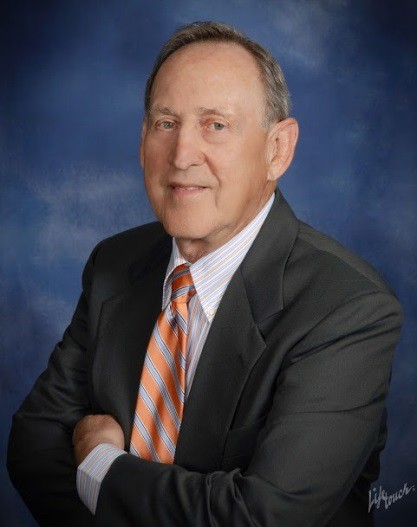 In Memoriam
Gerald D. Weinstein, MD
Professor Emeritus and Past Chair of Dermatology
UC Irvine
1936-2015
The University of California mourns the loss of Gerald D. Weinstein, MD, Professor Emeritus and past chair of the Department of Dermatology. Dr. Weinstein, 79, passed on December 15, 2015.
Dr. Weinstein was born on October 13, 1936 in Flushing in Queens Borough of New York City. He went on to attend the University of Pennsylvania for both his undergraduate degree and medical school before completing his medical internship at the University of Southern California's county hospital in Los Angeles. With an interest in academic research, he completed a fellowship at the National Institute of Health in 1962 and his residency in Dermatology at the University of Miami, where he joined as faculty post-graduation.
Dr. Weinstein came to UC Irvine from the University of Miami in 1979, at which time he was recruited to become the first chair of the Department of Dermatology. He had a long and successful career as an administrator, clinician, teacher and research scientist. As an administrator, Dr. Weinstein established the dermatology department at UC Irvine as one of the leading programs in the nation, attested by the high-caliber faculty and graduation of successful residents. During the period of 1985-1987, Dr. Weinstein was appointed by the Chancellor to be the Acting Dean of the College of Medicine, an attestation in itself to his administrative and leadership capabilities. During this tenure he was instrumental in the building of the Gottschalk Medical Plaza wherein the dermatology clinic currently resides.
Dr. Weinstein is known world-wide as an academic physician scientist, with feet planted firmly in both basic and translational research, particularly concerning psoriasis. He started his research career as a scientist at the National Institutes of Health. His research helped define the cellular kinetic basis of psoriasis and other hyperproliferative skin disorders. In addition, he made major contributions to the development of more effective treatment regimens for psoriasis, many of which were adopted throughout the world. Specifically, he was one of the first to use methotrexate in the treatment of psoriasis. Further, he served as chair of the National Psoriasis Foundation Medical Board and brought that organization from its infancy to the leading patient organization it is today. During his career, Dr. Weinstein received many accolades including the prestigious Lifetime Achievement Award from the National Psoriasis Foundation in 1993. At UC Irvine he founded The Dermatology Clinical Research Center which today still focuses predominately on new treatments for psoriasis.
Dr. Weinstein had a passion for teaching. He mentored so many medical students, residents and faculty who carry forward his intellectual curiosity and quest for knowledge. His legacy to dermatology will be a triad of academic excellence in teaching, research and clinical service. The Department of Dermatology recently dedicated the Gerald D. Weinstein Library for the creation of enduring educational material, a tribute to his life-time achievements in dermatology.
Dr. Weinstein is survived by his wife, Eleanor, his three children, Deborah, Jonathan and Jeffrey, and his grandchildren.
Christopher B. Zachary, MBBS, FRCP
Professor & Chair
Department of Dermatology
UC Irvine