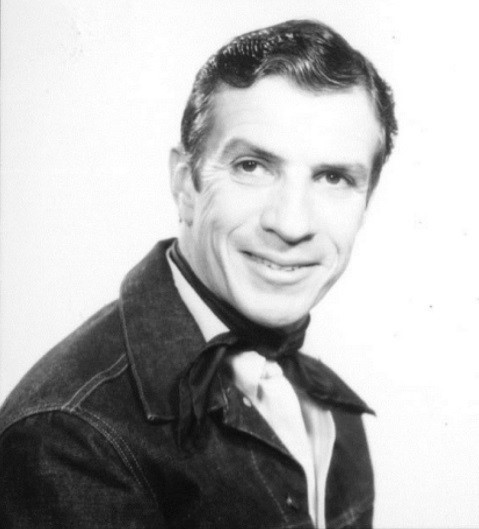 In Memoriam
Clayton Garrison
Founding Chairman, School of Fine Arts
UC Irvine
1921-2015
"Our commitment to theatre is total: to its art and to its genius in the expression of Life."
Clayton was invited by Chancellor Dan Aldrich to create a "Department of Arts" in 1964, the year before the campus opened. After signing on and leaving UC Riverside, where he had been teaching, he proposed that instead of lumping Drama, Dance, Music and Art into a "department," he wished to create these four units as individual departments within what would be called a "School of Fine Arts." Offering the quality practical training of a conservatory and the academic rigor of a university, the School began with only seven faculty members: two each in Drama, Music, and Art, and one in Dance. Within a few years, it grew into a major national arts academy, with teachers including playwright William Inge, Broadway director Herbert Machiz, distinguished choreographers Eugene Loring and Antony Tudor, world-renowned conductors Roger Wagner and Mehli Mehta, and then-emerging artists John Coplans, Tony DeLap, and David Hockney. Garrison himself worked in all four areas, directing plays and operas, teaching acting and dramatic literature, inviting major artists to the campus, and helping develop graduate degrees in each of the School's four areas. He remained the Dean of the School for its first 17 years, and remained for nine more years teaching acting and running the School's month-long music theatre intensive in New York City (the New York Satellite Program), the only such program in the UC System.
Garrison's teaching and directing were as important to him as his administration, however, and he became famous for his superb staging of musicals (My Fair Lady, A Little Night Music, Chicago, A Chorus Line and the American premiere of Oh, What a Lovely War) and operas (Cosi fan Tutte, Le Nozze di Figaro, Orpheus in the Underworld, Il Matrimonio Segreto, Arcifanfano re dei matti, among many others). While at Lincoln Center he staged, also among others, Aeneas, I Carthago, Tassilone, Niobe and La Pietra del paragone, and in Europe, Tassilone, Giasone, and L'Arcadia in Brenta.
More than just a Dean and a Director, Clayton maintained close collegial work with administrative officers, Deans of other schools, faculty members in all School of Fine Arts departments and, above all, with his hundreds of drama and dance students, with whom he often performed. Clayton Garrison was more than a superb theatrical artist and educator: he was a true mentor to all who worked with him.
Professor Emeritus Robert Cohen
Founding Chairman of Drama
Dr. Daniel Gary Busby
Chair, Department of Drama